DAAD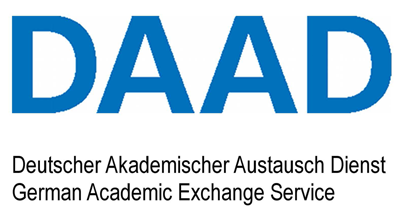 DAAD (German Academic Exchange Service). German Knowledge Exchange Program (learn more http://www.daad.kg/ru ). Since 1993, he has been successfully working in Kyrgyzstan. Since then,more than 300 Osh State Universities students and teachers have been interning in German universities, actively participating in summer and winter schools. Support and development of academic exchange relations between students and
scientists of foreign educational institutions, first of all, is the main goal of DAAD.
Main tasks of the DAAD Information Center in Kyrgyzstan:
- Advice on all issues related to training, scholarship programs and the selection of applicants in Germany;
- Organizing and conducting information events on training opportunities in Germany;
- On the preparation of scholarship holders sent to study in Germany;
- Organization and holding of conferences, seminars, information conferences;
- On the development of cooperation between German and Kyrgyz universities;
- Conducting TestDaF and TestAS language tests.
Registration of undergraduates and students for the DAAD program is held annually in the month of October at Osh State University. Employees of the representative office in Bishkek will come and conduct computer testing. Those who score higher on the test receive a referral to study and work in Germany. Those who wish to participate in this program must have a knowledge of German at the B1 level.